Family Amusement Corporation
Sales Service Rentals
(323) 660-8180
info@familyamusement.com
for the best in music & games, there is only 1 company
Family Arcade...
The Best in Gaming!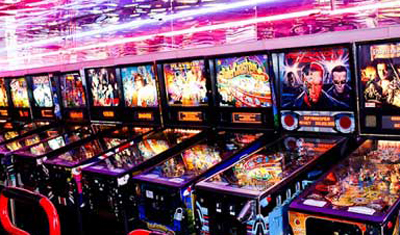 THE BEST ARCADE EXPERIENCE
in Southern California
Family Arcade has been around for more than 40 years! A player's arcade with all the up to date equipment sprinkled with nostalgia and classic equipment situated in a back in time neon setting that keep our loyal players coming back. Pinballs, fighters, air hockey, dance, pool, basketball, etc. along with prize redemption games are some of the types of equipment offered, and the latest new equipment continuously placed in the arcade as it becomes available has made Family Arcade the players choice for the best real arcade in Southern California.
876 N. Vermont Ave.
Los Angeles, CA 90029
(323) 660-8180

Open every day of the year for your playing pleasure from
8:30AM - 1:30AM
"Integrity, Accountability, Serviceability, & Innovative Technology have and will continue to be the foundations of this company."